Adaptive has a wide range of project management experience in a number of industry sectors including semiconductor, electronics, pharmaceutical, healthcare and education.
High value engineering related projects in the semiconductor and electronics sector

Factory Start-up & Competitiveness
IT and systems implementation

Organization change projects in healthcare and services
ADAPTIVE'S PROJECT MANAGEMENT METHODOLOGY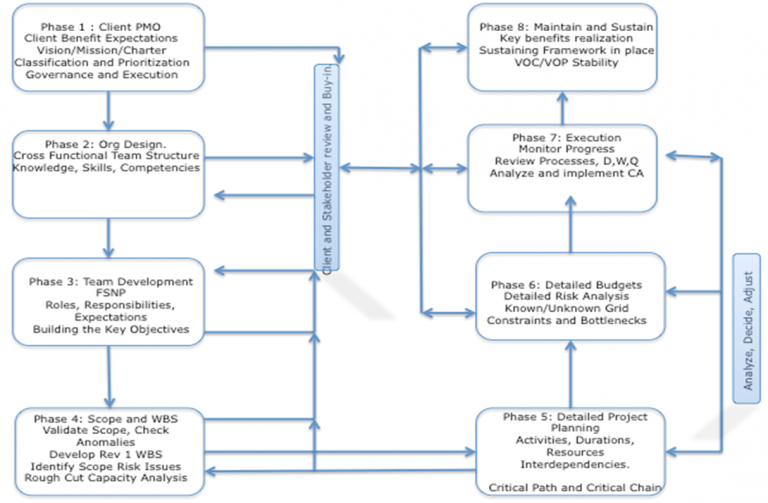 Change management is a process that should be included in the planning and delivery of a project from the very beginning. The full impact of change is often not taken into consideration in the development of project plans and this is a mistake. Other times one needs to drive a behavioral change that results in a project team being formed (Safety/Hygiene etc) In either case it is key that a formal change management plan is developed and it should be integrated with the project plan.
Adaptive's Change Management process has 5 key phases. We place a significant emphasis on behavioral change since this can prove a key barrier to enduring change whether it be with processes, systems, culture or behaviors. We also have applied some key learnings from Lean Six Sigma to the project when defining Current and Future States. Not alone has our process proved robust but we have a very strong team of Change Management experts.
If you need to drive some enduring change contact our Consulting Services group and they will outline how the Adaptive Change Management process can deliver results for you